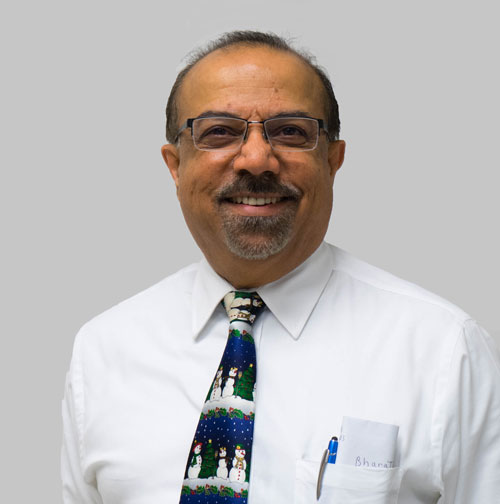 Dr.Pithadia 
Founder / Pithadia Medical Professional Services
Independent Physician-care with a provider that is doing what is in the best interest of the patient without influence or interference from the corporate governance. When you step into my practice, I want you to feel as comfortable as possible. Know that every person on our staff is here to make sure your visit with us the best possible. It is my commitment to you that you will always get the most out of me and my staff.
What Kind of Benefits Come With Seeing an Experienced Family Practice Physician?
Wondering what kind of advantages come with seeing a full care family practice physician? You've come to the right place.
Why is it important to come in for regular check-ups?
The truth of the matter is that it's important to come in for regular check-ups, even when you're healthy. Regular health exams and tests can help identify issues with your body before they accelerate or cause real harm. Not only does this keep you healthier in an immediate sense, it can help you lead a longer, healthier life overall. Some of the most highly recommended health services include:
Cholesterol Checks
Colorectal Cancer Screenings
High Blood Pressure Tests
Skin Cancer Screenings
Breast and Cervical Cancer Screenings
Prostate Cancer Screenings
HIV/AIDS Tests
Immunizations
While this is just a fraction of health services you'll receive over a lifetime of regular checkups, they're some of the most important. And most, if not all, of these tests, can be run right from your primary care physicians' offices.
In fact, there are plenty of services you might not even know a family medicine practice can offer.
What kind of health services can I find with a family medicine practice?
When you visit a family medicine facility, you'll be able to take advantage of comprehensive health services for various issues you might experience. Rest assured, we are a full service practitioner at Pithada Medical Professional Services. Even if you're just coming in for a check-up, here are some of the many service areas you can expect in our family medicine practice.
Primary Care Services
Whether you've got a cold, you sprained your ankle, or you're just coming in for your regularly scheduled check-up, you'll typically be working with primary care services when you go see your primary care doctor. Primary care physicians will also take care of services such as immunizations, physical exams for sports and school, and well-child care.
Lab Services
If you come in with symptoms but you aren't sure what the issue is, it's likely you'll need lab services. Fortunately, our family medicine practice can do most tests on-site for you. Think you have a UTI? Urine testing is available right in the building. Think you have strep? A quick throat culture and your sample is off to the lab. In most cases, you'll have your test results and a prescription before you leave the office.
Your Health Comes First
No matter the reason you're feeling unwell, don't hesitate to visit your family practice physician. And here at Pithada Medical Professional Services, we want to make sure you're getting the health services you need. If you have questions or you'd like to schedule an appointment with us, please contact us at (219) 476-1703.