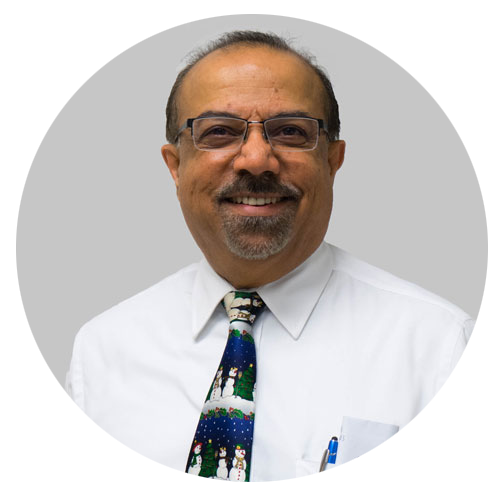 Dr. Bharat Pithadia
Founder / General Primary Care Practitioner
Pithadia Medical Professional Services
My name is Bharat Pithadia.
I was born in India. I grew up in Tanzania and later went to school in England. Later I immigrated to Canada with my parents.
I attended the University of Toronto. I attended the medical College at the University of Toronto. Post-graduate training was done in Canada. I received a Masters in Public Health from Medical College of Wisconsin. I was Board-Certified in preventive health with a sub-specialty in Occupational Medicine.
I am married with two sons. Briefly I practiced in Canada before moving to Northwest Indiana. I've been practicing Northwest Indiana for the last 35 years. Primarily as a solo, independent General Practitioner (worked at a multi-specialty clinic for 4 years).
As an independent practitioner, not employed by Hospitals or a large Clinic, allows the care and counsel provided to patient to be free of undue influence by such outside Corporations. Being a General primary care age practitioner, this office provides medical care to children over the age of 2 and all adults. Acute care, chronic care, preventive health care, reproductive health care, care related to Occupational certificate including CDL/DOT and FAA physicals are all provided with confidence. Work-related injuries are also treated in this office.
Specially, at this office we offer in office "no scalpel vasectomy". Trademark logo states "get one side than the other side is free". Over 5000 vasectomies procedures have been carried out at this office.
We have two Nurse practitioners. The primary focus is on-first doing no harm, and then providing the best care in the most cost effective way, and as expediently as possible.